Blogs, Weblogs and Language and Translation
Surfing static pages on the web is perhaps not the best source for current information. To get the latest and greatest, check out the blogs of translators, localizers, and others in the globalization industry. It's an exercise in non-linear thinking, but thoroughly enjoyable and illuminating. Here are a few to get you started. My thanks to the Enigmatic Mermaid (formerly pombostrans.blogspot.com) for the wake-up call!

Note: Some of these are slow to load....

Note 2 2009-06-20: Finally cleaned out a number of dead links. I'll add in some new material shortly. It is funny though to read again that bottom section announcing blogs were being noticed by the media in 2002. We take them for granted now, and perhaps they are even being replaced by tweets and other media. So it goes.
Globalizing ColdFusionMX
For techies. It's about Internationalization
Sorting It All Out
(Microsoft's Michael Kaplan's I18n Musings)
ConceptBlog
Nice programming blog with occasional multilingual programming stuff!
Other good language stuff!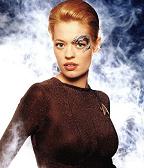 What are people saying about blogs and bloggers?
Try: Wired news, 2002-12-23: Blogs Make the Headlines.


It's not about language blogs, just blogs in general and their impact on journalism, but I liked the article and heck anything that references Star Trek's Borg (or Seven of Nine) is good for me! Borg Journalism (Link is gonzo!)